Extra-Curricular Clubs, Trips & Activities
In addition to the normal school timetable, there is a great variety of lunchtime and after school activities and clubs in the school. This term we have the following available:
Club

Venue

Time

Monday

KS3 Basketball

PE

12.40pm-1.15pm

Homework Club-all years

LRC

3pm-4pm

Y9 – Y11 Fitness (Sign up)

Fitness Suite

3pm-4pm

Y7 & Y8 Girls Netball

PE

3pm-4pm

Y7 – Y9 Boys Rugby

PE

3pm-4pm

Y7-Y9 Arty Craft Club

Room 119

3pm-4pm

All years - Choir

Room 106

3pm-4pm

LEAP/ Scholars

LEAP

3pm-4pm

Tuesday

Y7 Badminton

PE

12.40pm-1.15pm

Homework Club-all years

LRC

3pm-4pm

Y7 & Y10 Boys Rugby

PE

3pm-4pm

Y7 & Y8 Fitness (Sign up)

PE

3pm-4pm

Y9 – Y11 Girls Netball

PE

3pm-4pm

Music- Percussion/ Samba & Instrumental

106

3pm-4pm

Warhammer Club-all years

Room 118

3pm-5pm

KS3 What If? STEM Club

Room 33

3pm-4pm

KS4 Redruth Researchers

Room 35

3pm-4pm

Dance Club KS3

D2

3pm-4pm

Wednesday

Y8 & Y9 Badminton

PE

12.40pm-1.15pm

German Club Y7 & Y8

Room 64

12.40pm-1.15pm

Y7 – Y11 Girls Football

PE

3pm-4pm

Homework Club-all years

LRC

3pm-4pm

Maths Club- Y7-Y9 (From 21 Sept)

Room 111

3pm-4pm

Thursday

KS4 Art & Photography Club

Room 117/ 119

12.40pm-1.15pm

KS3 Tech Club

D1

12.40pm-1.15pm

Homework Club-all years

LRC

3pm-4pm

Climbing Club (Sign up)

PE

3pm-4pm

Rock School & Music Theory

Room 106

3pm-4pm

Combined Cadet Force (Y8+ Sign Up)

Room 45

3pm-4.30pm

KS3 Drama Club

D2

3pm-4pm

Friday

KS4 Basketball

PE

1.15pm-1.50pm

Music- Instrumental

106

3pm-4pm
---
School trips give Redruth students the opportunity to undergo experiences not available in the classroom; visits help to develop a pupil's investigative skills and also encourage greater independence. They provide pupils with knowledge and awareness of the world around them and encourage personal and social development as well as extending life experiences for our young people.
Redruth provides a wide range of educational opportunities through a variety of trips and visits that are regularly provided for our students.
These opportunities include trips such as:
A biennial Ski trip, annual language trip to Barcelona, annual History trip to Austria or Poland, local geography field trips, sporting fixtures and national sporting competitions, an extensive programme of learning experiences for the more able, an exchange programme to Mineral Point, USA.
For many students it is these experiences that form their most memorable school moments and we value the importance that they have on a young person's development.
---
Overseas Trips
These are examples of trips groups of students have been on in the last 12 months.
Poland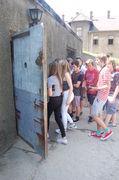 Each year the Humanities Department organise a residential trip which is accessible for students of different year groups depending where we go. In the past we have travelled to France and Belgium for Battlefields trips, and to Austria and Poland for Second World War and Holocaust history trips. There is always spectacular scenery and environment for keen geographers too. All the trips have an educational benefit as well as the experience of a different country, group travel, independence and new customs, food and traditions.
Cambodia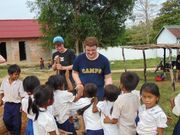 The most exciting opportunity for young people to carry out post GCSE is voluntary work. Students will work in poor rural communities to teach English, build infrastructures, for example wells and toilets, reforestation and permaculture projects. They eat, sleep and live in long houses and work alongside Cambodians to get a real taste of how these amazing people live. In between Camps students have a four day Jungle and Mountain Trek camping at a Buddhist Temple, by the sacred waterfalls and Sunrise Camp. Students get the opportunity to visit the ancient Angkor Wat Temple complex, Prison 21 and the Killing Fields to discover recent Cambodian history. The next trip is in 2019 and has a two year cycle. This expedition is suitable for students with a sense of adventure, those that like to challenge themselves and who have a good work ethic to fundraise and work in extreme environments.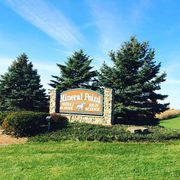 Mineral Point Exchange Trips
The exchange between Mineral Point and Redruth happens biannually, with students from Mineral Point coming to us in March and we visit America in October. The exchange has been running for 16 years, creating many lifelong friends and memories along the way. The exchange celebrates the miners from Redruth who visited Mineral Point teaching the 'Pointers' about mining, and leaving behind not just new skills, but also traditions, recipes and some very Cornish names! Students get a chance to visit an American High School, we visit the Mississippi river, see the sights in Chicago, learn about the history of the mining community in Pendarvis, enjoy a real American Football game, visit the archives to hunt for our former ancestors and so much more.
Duke of Edinburgh
Duke of Edinburgh runs from 3pm-4pm in Room 116 every Wednesday for Year 11 until 20 October, and on a Monday Week A for Y9. Sometimes sessions will go on to 4.30pm but all participants will have a timetable detailing this. If you have any queries, please contact the award co-ordinator, Mr Telling: jtelling@redruth.cornwall.sch.uk.
The Combined Cadet Force (Army Section)
The Combined Cadet Force (Army Section) is for students in Year 8 and above. We parade each week on Thursdays 3-4.30pm in Room 45, and we are proud to wear our cadet uniform on these days.
The CCF gives students endless opportunities for personal growth and experiences beyond the everyday. As well as our regular training in school, we spend weekends away on trips doing such activities as navigation, field-craft, weapons training, climbing, abseiling, paintballing, laser tag, first aid, communications and visiting the regimental museum. We also support the Redruth Remembrance Day parade. We attend annual camps with a huge range of other CCF contingents each summer and there are many more opportunities for training, fun and competitions for those who are interested in doing more. Those who show leadership skills can be promoted and take additional responsibilities within the contingent. It is a chance for everyone to shine.
CCF offers these opportunities at a small cost to students. For example, our week-long summer camp this year includes all transport, meals, accommodation and activities for £35. Support is available to those who are unable to meet costs. Through our connections with the Army, we are able to access a vast array of activities with a highly qualified and experienced training team.